Why do many celebrities like surrogacy when there is nothing wrong with them or their partner?
Why do couples like Nick Jonas and Priyanka Chopra choose surrogacy? Like why is celebrity surrogacy such a thing?
There are several reasons that celebrities and others choose surrogacy, which you are going to find out in this article today.
Celebrity Surrogacy - Top 10
With Priyanka Chopra and Nick Jonas welcoming their baby girl via surrogacy, here are a few Bollywood and Hollywood celebrities who opted for surrogacy.
1. Khloé Kardashian & Tristan Thompson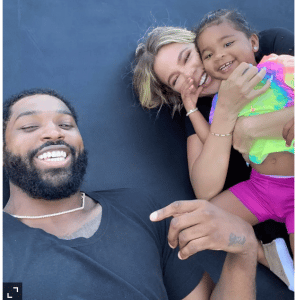 Though they're no longer together, the parents of 4-year-old True confirmed in July 2022 that they're expecting a second child via surrogate.
"We can confirm True will have a sibling who was conceived in November," Kardashian's rep told PEOPLE. "Khloé is incredibly grateful to the extraordinary surrogate for such a beautiful blessing."
An insider told PEOPLE that "just like they do with True, Khloé will co-parent the baby with Tristan. Tristan is the dad and Khloé wants him involved as much as possible. He is great with True."
The source also added that Khloé "doesn't see herself as a single mom."
"She has a great support system with a lot of help. She feels very lucky," said the insider.
2. Andy Cohen
On a December 2018 episode of Bravo's Watch What Happens Live, the executive producer and host revealed he was expecting his first child via surrogate.
On Feb. 4, 2019, he shared the happy news of his son Benjamin Allen's arrival. "I'm in love," he wrote on Instagram alongside a blissful shot.
Three years later, he welcomed his second child, daughter Lucy, also via surrogate, expressing his gratitude on Instagram.
"Thank you to my rock star surrogate (ALL surrogates are rock stars, by the way) and everyone who helped make this miracle happen," he wrote alongside some sweet snaps. "I'm so happy."
3. Anderson Cooper
Cooper welcomed his son, Wyatt (right) — who is named after the journalist's father — on April 27, 2020, via surrogate.
Wyatt weighed 7.2 lbs. at birth, "and he is sweet, and soft, and healthy and I am beyond happy," the proud new dad said in his emotional announcement on CNN following his little boy's arrival. 
Cooper wrote on Instagram alongside a series of sweet photos of his son, "As a gay kid, I never thought it would be possible to have a child, and I'm grateful for all those who have paved the way, and for the doctors and nurses and everyone involved in my son's birth," he wrote. 
"Most of all, I am grateful to a remarkable surrogate who carried Wyatt, watched over him lovingly, and tenderly, and gave birth to him."
"It is an extraordinary blessing — what she and all surrogates give to families who can't have children," he said. "My surrogate has a beautiful family of her own, a wonderfully supportive husband, and kids, and I am incredibly thankful for all the support they have given Wyatt and me. My family is blessed to have this family in our lives."
In February 2022, little brother Sebastian arrived via surrogate as well.
4. Priyanka Chopra & Nick Jonas
The couple shared their happy surprise — the arrival of their daughter, Malti! — on Jan. 21, 2022.
The pair frequently spoke of their desire to have kids, with Chopra once telling PEOPLE, "When the time is right, it will happen."
5. Jamie Chung & Bryan Greenberg
The pair surprised fans with news of their twins' arrival in October 2021.
Chung had been open in the past about her fertility journey, revealing in 2019 that she decided to freeze her eggs, She and Greenberg ultimately kept their baby news a secret, however.
"It was more of a happy accident," Chung told PEOPLE of the private pregnancy. "I think there are certain things that we want to keep to ourselves and enjoy and keep somewhat private, but also we don't want to overthink about what we share."
6. Alec & Hilaria Baldwin
In March 2021, the Baldwins surprised fans when they announced the addition of newborn daughter Maria Lucia to their family, just months after Hilaria gave birth to son Eduardo "Edu" Pao Lucas in September 2020. 
The Internet quickly went abuzz with questions about why the pair opted for surrogacy and why they did so given Hilaria would have already been pregnant with Edu at the time.
However, a source told PEOPLE, "It's no one's business about a woman's right to choose how and when she expands her family."
7. Kristen Wiig & Avi Rothman
The couple welcomed twins in early 2020 via a surrogate, a source told PEOPLE in June 2020. A rep for Wiig did not comment.
PEOPLE confirmed in August 2019 that Wiig was engaged to Rothman. The two were first spotted on vacation in Kauai, Hawaii, holding hands and kissing in May 2016. At the time, a source told PEOPLE, "They've been secretly dating for a few months," adding that, "They're really happy together."
In 2021, Wiig confirmed the pair had since married.
8. Kandi Burruss & Todd Tucker
The Real Housewives of Atlanta stars enlisted the help of a surrogate to welcome daughter Blaze into the world on Nov. 22, 2019. Although it was initially a "tough decision" for the couple, they now say that they "wouldn't change a thing.
"We were just trying to figure out, okay, should we do this? How can you trust somebody with your most precious possession, your most precious gift ... somebody that you barely know?" Burruss said in an episode of Parents magazine's We Are Family podcast.
"But now that it's all said and done, I wouldn't change a thing. It was the best decision that we could have made," she added.
The mother of three — who also shares son Ace Wells with Tucker, and is mom to daughter Riley — said that her surrogate, Shadina, had carried for another family before, and so she "was teaching" them "a lot of things" about the process.
"Once I got comfortable, then I started appreciating the fact that [Shadina] was doing the heavy lifting," she said.
For anyone else considering in vitro fertilization and/or surrogacy, Burruss advised, "I would definitely say go forward. Research is the main thing. And then you just gotta trust and believe and just go for it."
9. Kanye West & Kim Kardashian
Kanye West and now-estranged wife Kim Kardashian hired a surrogate to carry their third child, Chicago, and did it again for baby No. 4, PEOPLE confirmed in January 2019.
"We are incredibly grateful to our surrogate who made our dreams come true with the greatest gift one could give and to our wonderful doctors and nurses for their special care," the reality star wrote on her website after the January 2018 birth of daughter Chicago.
Giving birth again isn't an option for Kardashian West, who suffered from placenta accreta during both of her pregnancies with son Saint and daughter North.
Son Psalm completed the family in May 2019.
10. Gabrielle Union & Dwyane Wayne
The actress and her NBA star husband welcomed their first child together, daughter Kaavia James, via surrogate on Nov. 7, 2018. The couple shared family photos in the hospital on Instagram.
Wade is also dad to kids Xavier, Zaya, and Zaire from a previous marriage. He also raises nephew Dahveon Morris.
In an interview, Union opened up about surrogacy, saying she felt she was "surrendering to failure" after years of fertility treatments and losses.
But once she came to terms with it, she embraced the process, even being careful to select a surrogate who loved to read — a trait she hopes to see in her daughter someday.
So why do most celebrities opt for surrogacy when there's nothing wrong with them?
Celebrities use surrogacy for the following reasons;
Being a same-sex couple

Being a single parent

Struggling with infertility

Losing shape (believe it or not, most female celebrities use surrogacy because of the issue of losing their shape. They don't want to lose that awesome die-for shape that they use to make money, as it is believed and proven that pregnancy tends to increase women's girth, thereby making them lose their shape – So why will they want to lose something that they use to make money when they have a much better and stressful option available)
These celebrities have attempted to shatter the hush surrounding surrogacy by sharing their stories, starting a conversation, and being upfront about it.
Many celebrities have used surrogates to bear their children, and the list continues to increase, with Priyanka Chopra and Nick Jonas being the most recent additions.
Now, how much do celebrity surrogates make?
In case you are a prospective surrogate mother or a seasoned one, and you are aiming for the big leagues or circles – Celebrity surrogacy, you might be wondering how much you will be paid as a surrogate mother to do celebrity surrogacy.
Then we got you covered as usual. How much do celebrity surrogates make?
The average surrogate makes between $39,000 and $52,000.
According to TMZ, Kardashian and West are paying their surrogate a total of $45,000 to carry their next child. The couple found a surrogate through an agency and have agreed to pay their surrogate $4,500 per month for 10 months.
Well, will you look at that? That means if you manage to get a celebrity as an intended parent, then you as a celebrity surrogate stand to earn a lot more money than if you were working with a surrogate agency or independently.
There have been reports of celebrity surrogates earning up to $200! Yeah, it's true, although it depends on the celebrity you work with.
Most celebrities prefer private deals, and this is more expensive than normal public surrogacy. So that's it, but the problem is managing to get a celebrity to work with as a client. Most of them tend to work with popular surrogacy agencies, so good luck.
All right, guys, that is it for now for celebrity surrogacy.  I hope Bornfertilelady answered any questions you had concerning celebrity surrogacy.
And always remember that Bornfertilelady is one of the best health sites out there that genuinely care for expecting parents – including intended parents and surrogate mothers (pregnant and delivered), and you can find valuable information on all things about surrogacy and prenatal care on this site.
It is founded by a pregnancy expert and a mother of two, and the platform offers resources on prenatal nutrition, including information on the best things to do during pregnancy and insightful tips on how to have a healthier lifestyle as a mom – even as an intended parent or surrogate mom (pregnant and delivered).