Are you pregnant? Congratulations, you are going to be the mom of a baby soon!
Decorate the baby's room during pregnancy to welcome the baby with great joy and happiness. During pregnancy, you should focus on the decoration and comfort of the baby room so that you can sleep well and take good care of your baby.
Further, a well-decorated baby room can make you feel happy and energetic all day, affecting your mood during pregnancy. Become a little creative with the latest trends and ideas to set a baby room according to your desire.
Here are some baby room decor ideas during pregnancy:
Focus on the wall paint
The first thing that you should consider while decorating the baby room is the wall paint. Make sure you choose light colors that make the space bright and open.
For example, shades of sky blue, baby pink, lemon, and white are best for all walls of the room. In addition to wall paint, choose soothing shades for bedding, drapes, and furniture.
Secure wall hangings
Colorful wall hangings can make the baby room look attractive and energetic as well. The baby will love to see the colors and feel happy all day long. Further, a safe and clean wall hanging in the baby room brings new life to the plain space.
Nursery silhouette art
Nursery-inspired silhouette art is one of the best ways to decorate the baby room. The best part is that it is an affordable and fun way to update the look of any room for a baby during pregnancy.
You can choose the silhouettes of your choice and stick them against a solid backdrop. For a baby girl, the silhouettes of Disney princesses are a great option.
Stick to a Theme
When planning to decorate a baby's room, figure out the theme for the space. Parents should stick to a theme and decorate the whole room around it.
You can choose a pink-colored theme for a baby girl, and for a baby boy, a blue-colored theme works great. If you do not want to select a gender-specific theme, then any theme from kid's cartoon characters will do wonders in the room.
Hang adorable photos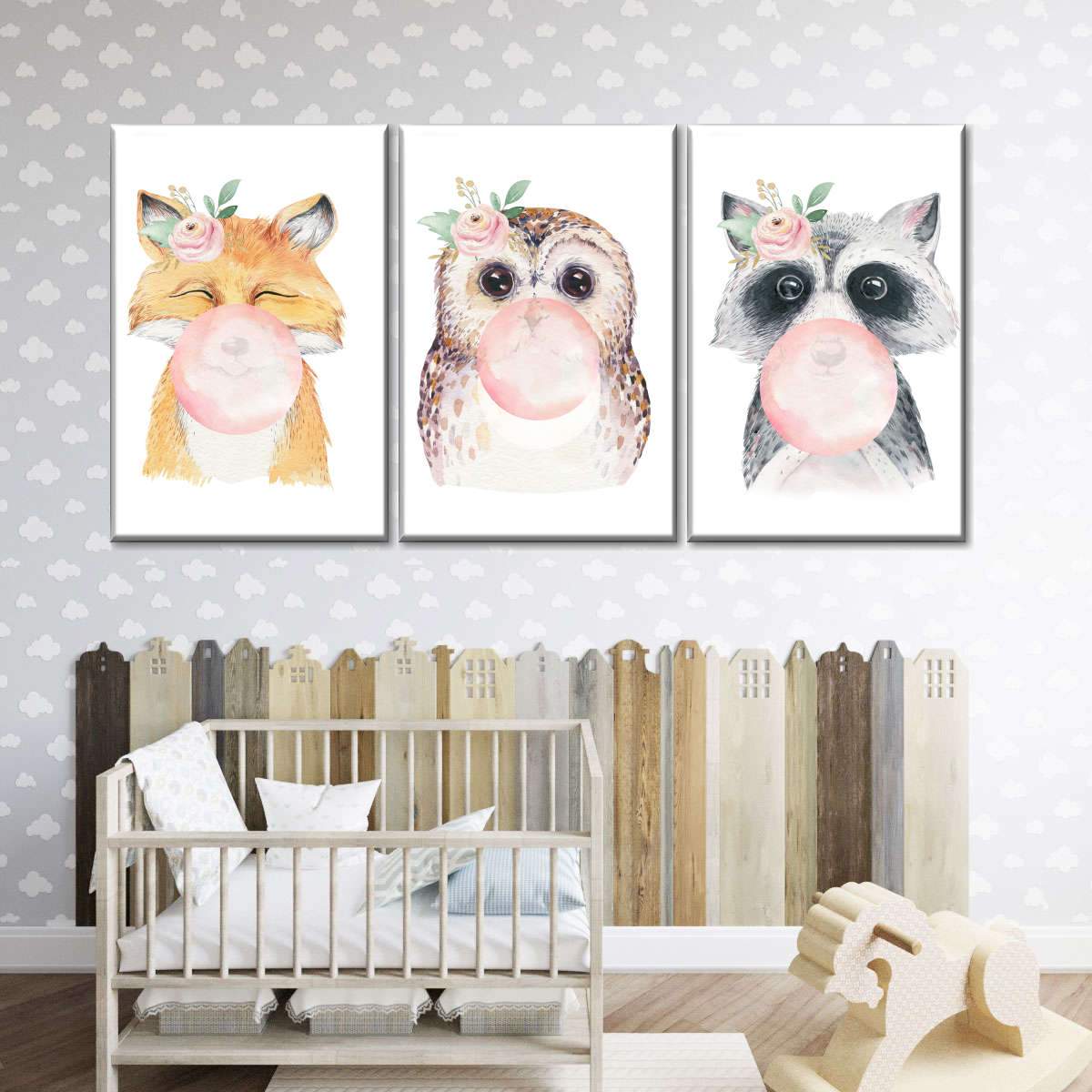 During pregnancy, you should see good, think good, and listen well. So, hang adorable baby photos on the walls to stare at. This will have a great impact on your mood and makes you feel happy every day.
Further, the photos of cute babies bring unique happiness to the space. You can cover the wall of your bedroom with various types of photos to create a gallery wall. You can order quality wall prints online from sites like at ElephantStock to decorate the baby's room.
Parent's Corner
Parents spend most of their time in the baby's room, so it is important to focus on your needs as well while decorating the room. Dedicate a small corner to yourself where you can sleep, read or do some other work.
Do not forget to place a comfortable bed or sofa in the baby room for rest. Also, choose soft bedding so that you can also use it for the baby when needed.
A chair for a long night
Most of the time baby sleeps in your hands, so a comfortable chair is a must for the room. The chair will not only work as a seating option but will also serve the purpose of decor. You can opt for a colorful chair that matches the theme of the baby's room.
Soft toys on storage racks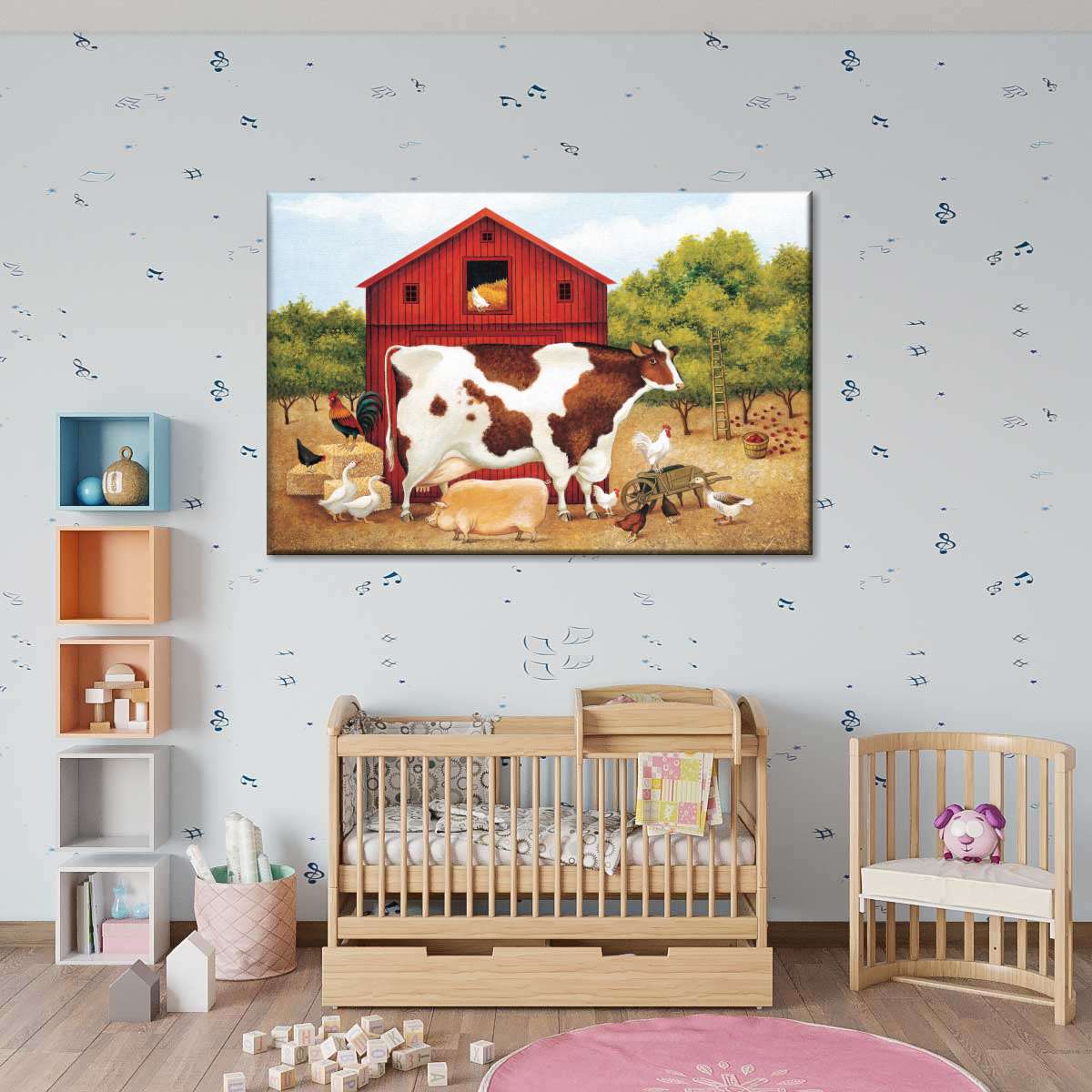 Storage racks are a must for baby rooms. For decoration purposes, you can opt for stylish wall shelves with closed storage options. A hut shape storage unit looks good in a newborn's room.
You can store small potted plants, photo frames, or soft toys on these racks. The open shelves filled with potted plants can take the decor to the next level.
Soft and bright lights
In the baby room, both light and bright lights are important. But, you need to control the lights according to the routine of you and your baby.
Plus, you can't keep the room completely dark. So, focus on light as well as bright lights. You can go for trending ceiling lights, pendant lights, and track lights.
In addition to the above tips, you can focus on the following things as well:
Add floral wallpaper
Hang stylish wall arts
Use soft rug under bed and chair
Hand balloons on the wall
Decorate walls with soft paper ribbons
Final Words
During pregnancy, you need to focus on the baby's room where you and your newborn are going to spend time. Decorate the baby room with the help of the above ideas and have fun.