Nursing a baby while multitasking can be a very stressful activity for a new mother.
It sometimes requires tricks, and the best trick is to baby wear your baby while carrying out other activities.
Are you looking for the best baby carrier for nursing? Or if you want to multitask while carrying your child and nursing them when you're out and about!
This article contains the best answers to your heartfelt questions on babywearing, and we'll discuss the finest nursing baby carriers as well as factors to take into account while selecting the ideal one for you and your baby!
Benefits of baby wearing 
Babywearing is the practice of using a baby carrier. The advantages of wearing a baby are numerous and they include:
Wearing your child helps free up your hands to attend to something else.

You can accomplish a lot of things while keeping your infant close.

Babywearing helps strengthen bonds.

Babies that are held more often cry less, therefore breastfeeding and babywearing will save the busy mother time.

It also promotes a healthy parent-infant attachment and baby development.
What is the best time to use a baby carrier
Most baby carriers are suitable for use right away. 
And before usage, it is necessary to verify the requirements for the carrier you decide on. 
Some manufacturers provide advice on the appropriate weight range to begin using their products.
In order words, in those initial few days of a baby's existence, moms should engage in a lot of skin-to-skin contacts while taking it easy on themselves and indulging in enough rest for the beginning.
However, a baby carrier that is approved for your baby's weight is a terrific idea if you want to go for a stroll.
Read also :9 most powerful nursing books for breastfeeding mothers .
How to select a baby carrier
When selecting a baby carrier to nurse your child, there are six things to consider.
Safety

Your comfort 

The comfort of your baby

Simpleness of use

Cost and simplicity of usage for nursing
Best breastfeeding carrier
Here is the list of the best breastfeeding carriers we will recommend for you.
1. Lillebaby carrier 
The Lillebaby carrier is simple to put on and can hold newborn infants, toddlers, and all ages in between. 
It is secured with two-way, adjustable straps and a wide waist belt that offers extra lumbar support.
You can wear your baby in the carrier facing you with the head support up for simple breastfeeding, or you can flip her around so she is facing out for entertainment. 
You can also put it in a little off-center position on one hip or even on your back.
It has a sleeping hood with UPF 50+ protection, is constructed of durable but breathable mesh, and is lightweight.
 It comes in eight lovely colors and patterns and is machine washable for simple cleanup.
2. Baby K'Tan Wrap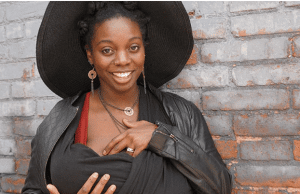 The Baby K'Tan can be used in five different ways.
 Its double-loop construction gives you the most back support possible while keeping your infant in a secure, ergonomic position. 
It is made entirely of cotton. 
The fabric is breathable and is available in six different sizes, from XXL to XL.
Infants as little as newborns and as large as 35 pounds can use it.
You may match your wrap with the other baby items by selecting one of the 17 available colors and patterns.
3. Solly Baby Wrap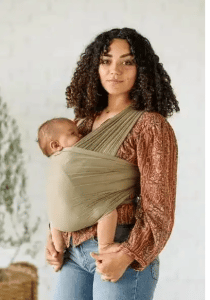 For the first year, the Solly Baby Wrap is an obvious choice. It is intended for infants weighing up to 25 pounds (around 1 year old). But more importantly, it contains intelligent features that make it a fantastic option for babies.
To start, it is composed entirely of Lenzing modal, a sustainable material created from Austrian beech trees. The incredibly delicate cloth is then stitched in Los Angeles.
Additionally, it is made to fit moms of all sizes, including those who are tiny and plus-sized.
If you don't love it, Solly Baby has a simple return policy and some excellent instructions online.
Read also : 9 Scientific Benefits of Quinoa for Pregnant Women | Confirmed by a Professional Nutritionist & Gynecologist
4. Ergo baby wrap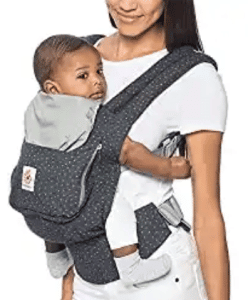 The Ergo carrier is made of 100% cotton and can be worn on your front, hip, or back.
 It has extra-cushioned straps that won't irritate your shoulders.
The broad waist strap supports the lumbar region and can fit parents of practically any size. 
The shoulder straps and waist strap both have adjustable lengths of 28" to 48".
This carrier has an attached hood for naps or privacy while nursing, and it is machine washable.
This one has a sizable pocket on the front that makes it easy to retrieve your phone, keys, and other necessities. 
It is ideal for infants weighing between 12 and 45 pounds
5. Boba Baby Wrap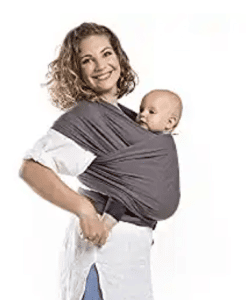 With five and a half yards of length, it fits moms of various sizes and shapes. 
With clear directions, tying is not difficult. Additionally, it places your infant in the best sitting position for proper hip growth.
The material is incredibly soft to the touch and will conform to your body's natural contours. 
It provides the correct amount of support and placement for your baby when they are nursing, making it perfect for breastfeeding.
It also comes in 11 fashionable hues, is machine washable, and is dryer safe.
6. Cuddle Bug Baby Wrap and Sling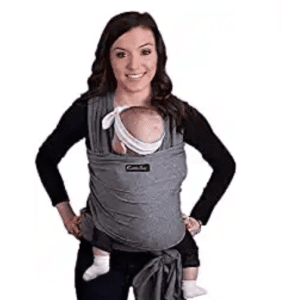 This five-yard wrap stretches as it is used. It is readily adjustable to place the infant in either a covered or uncovered position for hands-free breastfeeding. 
Additionally, it encourages a healthy hip position for the infant and proper posture for the parents.
It is machine washable and available in six distinct hues.
Read also : 21 powerful scripture references for pregnant woman
Conclusion 
Breastfeeding in a baby carrier in public can be so intimidating, especially for first-time moms, and as such, you need some tips on how to go about it.
Here are some tips I would love to share with you in just 3 steps.
Learn how to breastfeed using a carrier and all the skills that come with it.
Engage your hands during breastfeeding in a carrier. This entails taking the baby to the breast and ensuring proper latching.
Finally, when going out with your breastfeeding carrier, wear nursing clothes, whether a breastfeeding bra or a trunk, to ensure that your body is properly covered while breastfeeding.