Early on in pregnancy, working can be very challenging. You're ill, tired, and stressed. I feel awful.
Here are a few suggestions I've put together to help you cope with morning sickness at work.
Ideally, these will be helpful and your pregnancy's "morning" sickness won't persist too long.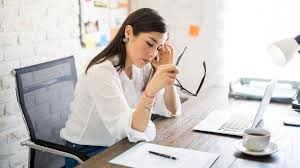 10 clever ways to hide morning sickness at work.
It's challenging to conceal your pregnancy when you endure a severe case of morning sickness the entire first trimester.
What should you do when your "illness" has persisted for several weeks, you're constantly going to the restroom, and your face is green?
See which meals will relieve the symptoms after checking out some straightforward advice for hiding your pregnancy when you experience severe morning sickness.
Stay away from the office kitchen at mealtimes:
It's the ideal moment to go outside and enjoy the fresh air since sometimes the scent of other people's lunches will make you want to use the restroom more quickly.
Avoid working overtime 
Even if it's sometimes easier said than done, strive to reduce your efforts wherever you can.
Let's say you need to depart on time because a friend is visiting from out of town or you need to pick up some stuff from a shop.
Read also: Pregnancy Vitamins – Why You Need It, What's Safe and Unsafe
Deal with the symptoms of morning sickness 
Although it should go without saying, there is no magic pill that will instantly cure your condition.
Instead, you must take the necessary steps to ensure that your body is in the best possible condition.
You stay cool, make sure to get plenty of rest, eat frequently, stick to simple foods, and keep a modest fan with you at all times.
It only takes one unpleasant, sleepless night or one misfortune pizza slice to undermine your efforts and make it more challenging to recover.
 Improve Your Appearance Despite How You Feel as a result of the symptoms of morning sickness 
The fact that you simply appear ill is occasionally a dead giveaway.
The second coat of powder and eyeshadow will let you fake it till you make it, as easy and ridiculous as that may sound.
One more piece of advice? When you can dress nicely.
Sometimes dressing up rather than wearing your gown will help you act the part and feel a little more like your normal self.
Have a few emergency supplies on hand
The secret to acting like you're fine is preparation! Pack a tiny bag that you can transfer from purse to pocketbook with an emergency supply of plastic bags, mints, and mouthwash.
Read also:10 Health Benefits of Having Sex During Pregnancy (is it safe?)
In this manner, you can quickly collect your equipment and head outside or to the restroom if a wave of nausea strikes.
Need a justification for all those medical appointments
Well, you can just say "doctor's appointment" and avoid having to explain, but going to the dentist is a good alternative if you'd like to completely dispel any suspicions.
Subsequent appointments will be for fillings, crowns, extractions, etc.
No one will doubt you about it because everyone despises the dentist; they will just feel bad for you!
Go to bed early.
If you have additional kids, put them to bed as soon as you arrive home and then sleep on the mattress.
It helps to get as much sleep as you can.
Read also: 11 Health Benefits of Melons during Pregnancy (No. 4 is Best) | Scientifically Proven Health Benefits of Melons during Pregnancy
Keep a toothbrush and breath fresheners close by.
Yes, since you wouldn't want to breathe vomit breath all over your coworkers or, worse yet, your boss if you did end up getting to the point where you were being sick in the bathroom.
Inform your co-workers about it.
If you're having a hard time, you might think about telling your employer, or at the very least, your work wife, or a reliable confidant. Sometimes the stress of trying to conceal a condition might be worse than the condition itself, leading to more harm than benefit.
Accordingly, telling work before the 12-week mark may end up making more sense based on your company and situation.
Because they aren't allowed to treat you differently under the law, you could discover that they are very helpful and can make things simpler for you to handle.
Avoid consuming alcohol at work events and social gatherings.
Again, let them know that your cleanse won't allow it or that, depending on the time of year, you might be fasting.
You could always just go with dry ginger ale or soda water in a tiny cup that will appear like a mixed drink if the event is around the Christmas/New Year time or if you can't skip it entirely.
You could even volunteer to be the designated driver, but that would mean remaining until the very end and sending people home.