If you are a fan of sci-fi movies, books, and everything paranormal, then this article is for you. Welcome to the world of Olivia Farnsworth, the Bionic girl.
I know what you're thinking right now, sit back and read on.
If I told you that the sci-fi you consume where a character can neither feel pain, hunger or even the need to sleep is a reality, how would you react? Well, dear reader, this is the story of Olivia Farnsworth and everything you need to know.
Biography 
She was born in Huddersfield, an English town in Leeds, England, where she lived with her parent, brothers, and two sisters as a regular girl until the unexpected accident brought her to the limelight.
At first, her mother suspected little about her stoicism and her controlled ability to express pain, assuming that she would grow over it.
Her health challenge was left unattended. she was then made to stay with her granny, who discovered her anomaly.
Olivia's granny had observed the same trait that her daughter(Olivia's mother) had ignored while still living with them and, upon her departure, drew her mum's attention to this strange feat, labeling Olivia as a superhuman. Olivia's mother yet ignored her. 
When she was six years old and had an accident that landed her in the hospital, the doctor who took her in took an interest when he discovered that she was not expressing any emotion/pains as he treated her; it was at this point it became known she was suffering from a chromosome 6 deletion. (say what now?) not to worry, we'd explain.
Olivia's Condition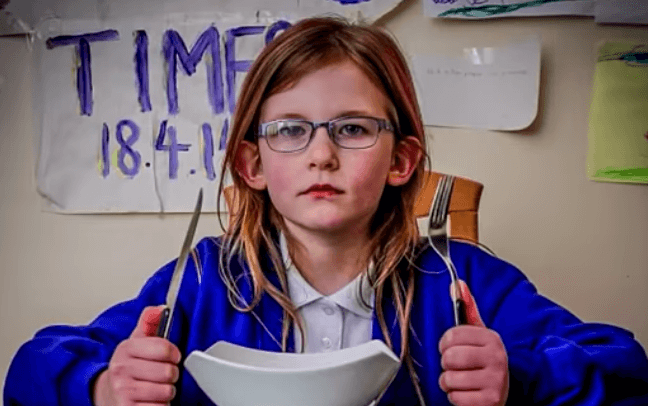 A very uncommon illness, only affecting very few in a generation, chromosome 6 deletion is the condition where a person is born and has a missing copy of the genetic material found in the P arm of the Chromosome 6 DNA. Another jargon? Chill, I'd simplify it.
This means that the area where she feels pain, pleasure, hunger, and the need to sleep has been affected, that she barely knows how all this feels.
This also was part of the reason she had an accident when she was younger; her brain couldn't register what it would feel like to be hurt, so that she couldn't avoid the accident.
Chromosome 6 is a critical region in the DNA genetic code being carried as it is responsible for providing antibodies to fight against diseases(it aids in immunity); any shortage that would lead to an abnormal condition. Ok! Let's save the scientific explanation for the next section; this is about Olivia's condition.
Scientific Explanation of Chromosome 6 Deletion 
The simple scientific explanation of chromosome 6 is that the disease is just an odd condition that rears its ugly face when there is a missing piece of a code(otherwise called a genetic material) found at the p or the short arm of chromosome 6. 
The DNA contains strands of the light ladder-like structured material that contains information for cell development.
Since these cells are paired with a certain diploid number, if any pairings are affected(in this case, the 26 chromosomes) either by being broken, the piece missing carries with it the core information meant to have the cell functioning healthy.
The result would be the genetic material from other DNA strands trying to repair the broken piece, which results in an abnormality in the cell.
The degree of the disease infection and the signs and symptoms hinge on the size and area of the deletion and which genes are infected.
Most often, in crucial areas, the symptom could include abnormal facial features, poor muscle tone, mentally retarded and developmental cases and even extreme cases of insensitivity to stimulus, as with Olivia's case.
One thing to note with cases of chromosome 6 deletion is that the immune system is greatly affected. Medical research is underway to determine better cures and management practices for those infected.
It is also not scientifically proven that this disease is genetic since only a few cases of it being passed from parent to child are present.
Read Also: Tretinoin Purging: Everything you should know
Conclusion 
Whew! What a ride!
As we come to the end of this exciting tale and journey on the life and health life of Olivia Farnsworth, one takeaway from her story should be that when it comes to medical research and findings, never be surprised as norms are broken, and new grounds surmounted. The field of medicine is exciting in its right.