Get ready to experience the cozy flavors of autumn with these delightful Pumpkin Spice Latte Cookies! Combining the comforting taste of pumpkin spice with the indulgence of a latte, these cookies are the perfect treat for chilly days. 
In this article, we'll guide you through the recipe, provide the nutritional information, and offer some tips to make the most out of this seasonal delight.
What You Need To Know About Pumpkin Spice Latte Cookies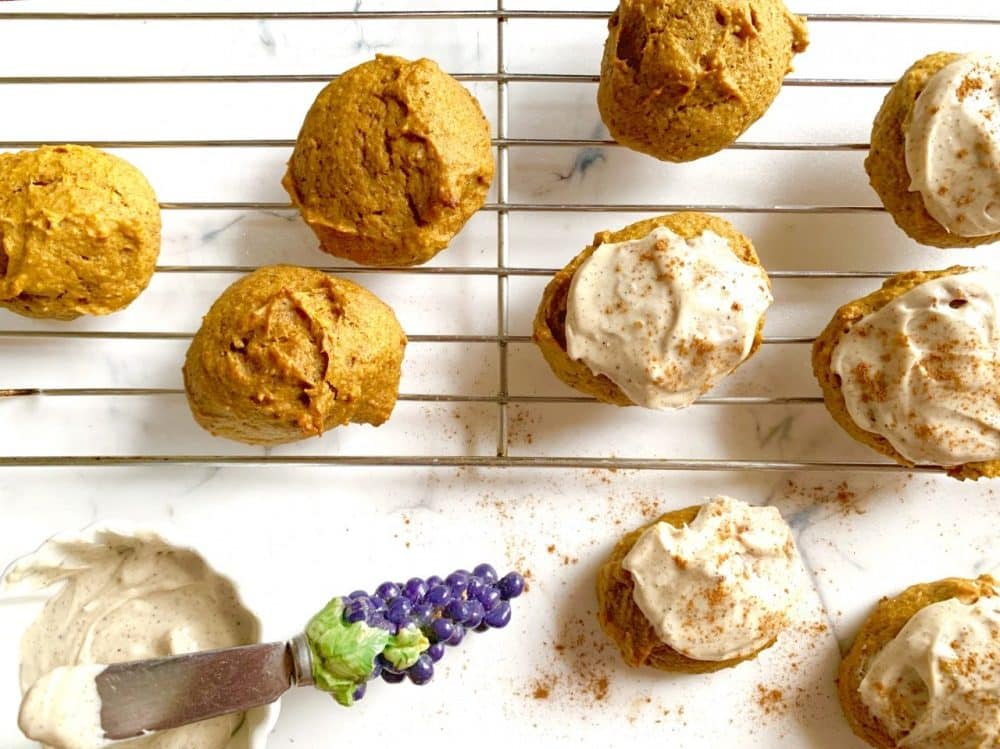 Pumpkin Spice Latte Cookies are a scrumptious twist on traditional cookies, inspired by the popular fall beverage, the Pumpkin Spice Latte1https://www.eatingwell.com/recipe/275797/pumpkin-spice-latte-cookies/. 
These cookies capture the essence of this beloved drink, featuring a delightful blend of pumpkin, warm spices, and a hint of coffee flavor. Savor the taste of autumn with every bite of these aromatic and satisfying treats2https://www.verybestbaking.com/toll-house/recipes/pumpkin-spice-latte-cookies/.
Nutritional Information (per serving):
Calories: 120

Carbohydrates: 15g

Protein: 2g

Fat: 6g

Saturated Fat: 3.5g

Polyunsaturated Fat: 0.5g

Monounsaturated Fat: 1.5g

Trans Fat: 0g

Cholesterol: 25mg

Sodium: 100mg

Potassium: 50mg

Fiber: 1g

Sugar: 9g

Vitamin A: 20% DV
Calcium: 2% DV
Iron: 4% DV
(*DV: Daily Value)
The Recipe for Making Pumpkin Spice Latte Cookies
Prep Time:

15 minutes

Cook Time:

12 minutes

Freezing Time:

Not recommended (best enjoyed fresh)

Total Time:

27 minutes

Servings:

24 cookies

Cuisine:

American

Course:

Dessert
Equipments and Kitchen Utensils Used:
Large mixing bowl

Electric mixer or hand whisk

Measuring cups and spoons

Baking sheet

Parchment paper or silicone baking mat

Wire cooling rack
Ingredients:
½ cup unsalted butter, softened

½ cup granulated sugar

¼ cup packed light brown sugar

¼ cup pumpkin puree (not pumpkin pie filling)

1 large egg

1 teaspoon pure vanilla extract

1¾ cups all-purpose flour

1 teaspoon baking powder

½ teaspoon baking soda

1½ teaspoons pumpkin spice blend (cinnamon, nutmeg, ginger, cloves)

¼ teaspoon salt

1 tablespoon instant coffee granules (optional)

½ cup white chocolate chips or chunks
The Directions for Pumpkin Spice Latte Cookies Recipe
Preheat your oven to 350°F (175°C) and line a baking sheet with parchment paper or a silicone baking mat.

In a large mixing bowl, cream together the softened butter, granulated sugar, and light brown sugar using an electric mixer or hand whisk until light and fluffy.

Add the pumpkin puree, egg, and vanilla extract to the butter-sugar mixture, and mix until well combined.

In a separate bowl, whisk together the all-purpose flour, baking powder, baking soda, pumpkin spice blend, salt, and instant coffee granules (if using).

Gradually add the dry ingredient mixture to the wet ingredients, mixing until a soft cookie dough forms.

Gently fold in the white chocolate chips or chunks, distributing them evenly throughout the dough.

Using a cookie scoop or tablespoon, drop portions of dough onto the prepared baking sheet, leaving some space between each cookie.

Flatten the cookie dough slightly with the back of the scoop or your fingers.

Bake the cookies for approximately 10-12 minutes or until they are lightly golden around the edges.

Remove the baking sheet from the oven and let the cookies cool on it for a few minutes before transferring them to a wire cooling rack to cool completely.
Getting the Most out of this Recipe
Quality Ingredients:

Use high-quality pumpkin puree and pumpkin spice blend to ensure the best flavor in your cookies.

Coffee Intensity:

Adjust the amount of instant coffee granules according to your preference for coffee flavor. You can omit them if you prefer a more subtle coffee taste.

Chill the Dough:

For thicker, chewier cookies, refrigerate the dough for 30 minutes before baking.

Creative Additions:

Consider adding chopped nuts, such as pecans or walnuts, for extra texture and flavor.
Recipe Notes
Storage:

Keep leftover cookies in an airtight container at room temperature for up to 3 days.

Freezing:

You can freeze the cookie dough or baked cookies in an airtight container for up to 3 months. Thaw baked cookies at room temperature before enjoying them.
Cozy Up with a Pumpkin Spice Latte Cookie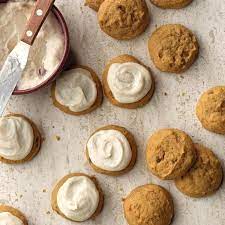 Indulge in the delightful flavors of autumn with these Pumpkin Spice Latte Cookies. Combining the warmth of pumpkin spice and the richness of a latte, these cookies are the perfect treat for any fall gathering or cozy evening by the fireplace.3https://simplyunbeetable.com/soft-pumpkin-spice-latte-cookies/ 
Share the joy of this seasonal delight with friends and family, and let the aromatic flavors of pumpkin spice and coffee elevate your baking experience to new heights. Happy baking!