Tattoo numbing is the use of numbing creams to help reduce pain and make your tattoo experience more pleasant.
Numbing cream is used to anaesthetize a small patch of skin, In order to lessen pain before injections or other procedures, the cream soaks into the skin and numbs the local nerve endings.
One could use a numbing cream before waxing or tattooing as it helps numb the area and relief the pains.
Just in case you're getting a tattoo or waxing soon, then this is the perfect article for you.
Tattoo Numbing Creams in Nigeria 
Below is the list of the best available tattoo Numbing Creams in Nigeria with their prices.
TKTX numbing cream

J-Pro numb cream

J-Chain numb cream

Anaesthetic numbing cream

Zensa numbing cream 
1. TKTX numbing cream
Tktx is a widely used deep numbing cream that is used to treat micro-needle pain, body piercing, tattooing, permanent makeup, laser tattoo removal, and waxing. Compared to other creams, it has 20% more numbing.
Price: On Jumia, the price ranges from N5,900 to N6,500.
2. J-Pro numb cream
This product is a cream that is applied directly and intended to numb the treated skin area in order to relieve or significantly reduce any pain.
This cream is simple to apply directly to the skin and contains two active ingredients that are renowned for their potency as local anaesthetics.
More numbing by an additional 40% compared to other brands. Used to tattoo lips, eyeliner, eyebrows, and other permanent cosmetics.
Price: On Jumia, the price ranges from N4,900 to N5,500
3. J-Cain numb cream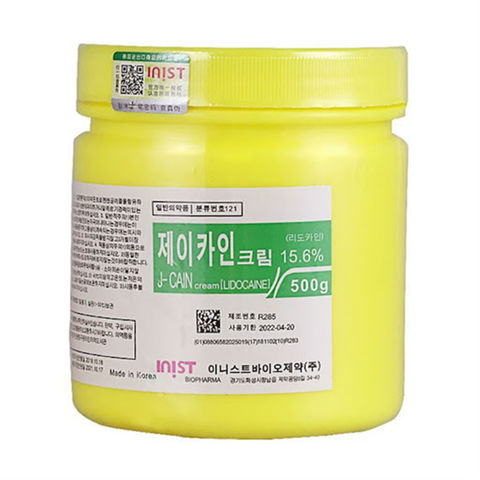 This is numbing cream with anaesthetic properties is called J Cain. It has a nerve-blocking effect on the area where it is applied to ease any pain, itchiness, or discomfort.
Your skin becomes numb after using the skin cream. It can be used before getting blood drawn or getting a drip.
Price: It ranges from N3,700 to N5,900.
4. Dr. Numb Cream
A numbing agent that helps lessen pain during a needle procedure, such as an IV start, lab draw, or injection.
It contains lidocaine and In the areas where they are applied, they lessen pain sensitivity.
Price: On Jumia, it costs N5,600 only.
5. Zensa Numbing Cream
A topical anaesthetic called Zensa Numbing Cream is used to temporarily prevent and relieve pain.
It contains 5% lidocaine and takes effect 20 mins after it is applied to the skin. It is the best numbing cream in the world.
Price: It costs N16,500 in malls.
Read Also: Best Tube Cream for Skin lightening in Nigeria with Prices
Where to buy numbing cream:
The best place to buy a numbing cream is the Pharmacy.
Our recommendation
We highly recommend Zensa numbing cream because it's the best numbing cream. It works more effectively than expected and desensitizes the skin for painful processes.
Is tattoo numbing cream good for tattoos?
Yes, it is good.
In general, numbing cream is thought to be safe to use before tattoo procedures, especially on particularly sensitive areas.
How long do you put numbing cream on before a tattoo?
The cream must be applied to dry, unwashed skin at least 45 minutes prior to the start of the tattoo.
It may seem like a long time—45 minutes—but bear in mind that this is the amount of time necessary for the anaesthetic to completely penetrate the top layers of skin and reach the subdermal layer.
Conclusion
The use of numbing cream may cause a few minor side effects. According to Zubritsky, the most typical adverse reactions are skin redness, irritation, mild burning, or skin discolouration. 
However, overuse of numbing cream may lead to death.