Rekindle the flame and feed the fire! These enjoyable fun couple games will help you connect on a playful level.
Even affection for your loved ones can be killed by a dreary routine.
The secret to breaking up the mundane routine is to include some romantic games for couples that are enjoyable, simple to play, and a wonderful way to liven things up.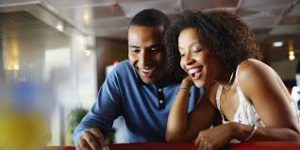 Are you looking for romantic games for two to play online or at home?
Look no further; simply play one of these two games to experience the enchantment for yourself.
Here are some popular fun couple games to spice up your love and relationship life.
Roleplay
You can play the incredibly flirtatious game of roleplay both in public and privately.
Look for characters that both you and your partner will enjoy, then act out those roles.
They could be fictional characters from books, television, or even anime, as well as real-life figures like actors or celebrities.
You may try dressing up as the person you are portraying to make it more entertaining.
Try to act and speak in the same style and with the same phrases as that character.
This is also a fantastic method to liven up your romantic life.
Truth or dare
Truth or Dare is timeless.
However, did you know it could be transformed into one of the most inventive and entertaining games for couples to play at home?
Play it as one of the romantic, relationship games with your sweetheart instead of with a group of friends.
Read also : 9 erotic movies for couples to watch
Ding Dong Ditch
This Ding Dong Ditch game is a lot more enjoyable than the one that young toddlers play.
Yes, you will be ringing doorbells and scurrying away before anyone opens the door, but you will also leave a surprise behind for folks.
You and your significant other will have a lot of fun playing this game around the holidays or on Halloween.
You can depart items like a cookie tin or a basket of sweets.
Spread happiness among your neighbors by adding a nice note.
Sink The Ship
The game "sink the ship" is a favorite romantic activity.
In this game, you must pour your beverage into a shot glass that is submerged in a larger glass of liquid.
The goal is to prevent the shot glass from sinking.
To play it romantically, you must somewhat personalize it.
Ask your partner to participate in a game in which the loser is required to comply with the demands of their partner.
Make the game wilder by using your creativity. When you can, include naughty consequences.
An eye for an eye
An enjoyable game for couples looking to increase their desire for one another.
You have to look each other in the eyes and see who will look away first in this game.
This is a fantastic game for long-term partners who are looking for methods to reignite the love and intimacy in their union.
Never Have I Ever
This game is quite enjoyable and simple to play.
This is the ideal game to play over the weekend or on a holiday while you're both at home.
Write "Never" on one side and "I Have" on the other on a piece of paper or cardboard. That's all; you're ready to go!
Ask your partner questions as soon as possible. You and your companion will both display your placards simultaneously, for instance, if you say, "I have been arrested for a traffic offense." Show the side that reads "Never" if it doesn't apply to you.
However, if it does apply to you, display the "I Have" side. You and your sweetie will get to know one another in this manner.
See also: 5 Best Underwear To Prevent Jock Itch
Balloon darts
Fill the board with balloons and have each pair take a turn throwing a dart at a balloon.
A few randomly positioned balloons with numbers on them and rewards within each can be kept.
As an alternative, you could place the prize on the middle balloon so that all of the couples could shoot for it.
Shave the balloon
One of the games that can be played by couples or in groups is this one.
A razor and shaving cream are required here.
You must use the razor to shave the balloon in this game without breaking it.
The amusing thing is that shaving cream will be all over the place if the balloon bursts. Therefore, be ready for that.
The Picture Game
It's not so bad to make your own rules when playing a love game.
Pick up a small cube and attach pictures to the sides of it.
The naughtier the photographs, however, you want them to be, the better.
Take turns tossing the box like a die. The activity depicted in the illustration must be carried out by your boo.
When he throws it, you must do as instructed in the image.
It's permissible to depict kissing, cuddling, biting off the ear, etc.
Drinking Roulette
You will need two glasses and a drink, ideally, wine, to play this game. But it doesn't always have to be alcohol.
Simply order your preferred soft drink if none of you guys drink.
One of you will pose a question during the game, and the other will have to respond with a "yes" or "no."
The individual asking the inquiry will need to take a sip if the response is "yes." No one is required to drink if the response is "no."
To play this drinking game, you guys can order burning tequila shots if you're in a bar.
However, whether you're at home or in a restaurant, you can just drink whatever is on hand, including coke.
The main goal is to have a lot of fun, therefore you can personalize the game to your liking and make it more exciting.
Romantic Scavenger Hunt
Playing Treasure Hunt as a kid? Why not make it one of the finest enjoyable games for couples by playing it romantically?
Create a quest and some sweet messages to direct your partner to the wonderful treatment you have prepared in advance for them.
The gift may be anything, including a watch they've been coveting, a candlelit supper, or even you!
Origami Games
Making origami together can be a wonderful activity for creative couples.
Your relationship can be spiced up more by engaging in enjoyable and innovative activities together.
To pull this off, you don't even need to be an origami expert.
Choose the YouTube videos you wish to make with your partner after searching for them. All you need is a stack of vibrant sheets.
By pitting each other against one another or setting a time limit, you can turn this into an entertaining game.
Romantic Tic Tac Toe
The possibility of tic tac toe appearing in a couple of games never occurred to you? By adding your touches, you can make this game much more romantic.
Make cards out of the sheets of paper you've taken and write descriptions of personal acts on each one.
Take another sheet, make boxes, and list a few activities, like kissing, cuddling, etc.
After deciding on a spot, you both have to carry out the required activity before moving on to the following turn.
Read also: 10 Best Women's Underwear For Thick Thighs 2022
Any request can be made of your partner if you win the entire round!
Deal Or No Deal
Playing Deal or No Deal will elevate your romantic relationship to a whole new level.
This common game can be improved slightly to become one of the most thrilling and enjoyable games for couples.
Place a large envelope containing money and a love wish in front of your sweetheart, and let them make the decision.
Two Truths And A Lie
If you recently got married, playing this game is a terrific idea.
You can get to know one another better by playing this game.
You and your companion will have to take turns telling one false and two real things about yourself as you play this game.
The other person must determine which of the assertions is false.