Going on a dairy free diet as a breastfeeding mother can be very helpful when you have a fussy baby because this will help to curb so many digestive disorders and allergic reactions.
Some of the signs of dairy intolerance in babies could be cases of an allergic reaction or crying during feeds, and as a new mother, you should have a track of your diet to check which of the diet is affecting your baby.
Food and dairy intolerances are a real thing and on that note, we will be talking about diary free diet breastfeeding.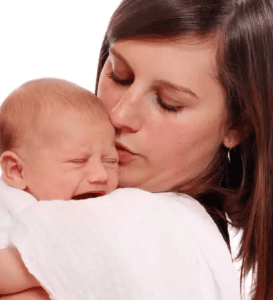 What does dairy free breastfeeding mean?
This is a kind of breastfeeding where the mother avoids all milk proteins in her diet to provide safe breast milk for her infant who is allergic to milk proteins.
Reasons for dairy free diet during breastfeeding?
When a baby shows symptoms of a milk protein allergy, mothers frequently start a diet that excludes dairy. 
In addition to excessive vomiting, gagging, colic, or skin rashes, symptoms can include blood or mucus in the baby's stools. 
Following the pediatrician's advice, parents begin breastfeeding their infant dairy-free.
Read also: List of 54 Nigerians' food that gives blood during pregnancy
How long does it take for milk to leave a mother's system?
Within 1-2 weeks, the mom's body will be free of milk proteins. 
A 21-day period is possible, according to certain authorities.
Starting a dairy-free breastfeeding diet: guidelines 
1. Become familiar with dairy
Lactose-free is insufficient. 
A dairy-sensitive newborn is also impacted by dairy proteins. 
For this type of elimination diet, dairy is typically classified as everything made from cow's milk, including cheese, butter, buttermilk, milk, yogurt, ghee, milk kefir, and so on.
Eggs are not dairy products.
Although human breast milk does not include dairy, it may contain dairy proteins if the mother consumes dairy.
It is advised to avoid goat's milk and items made from goat's milk as well because they frequently produce the same type of reaction as dairy.
2. Read the ingredients list
You'll want to read ingredient lists now that you are aware of the definition of dairy required for this kind of diet. 
As time goes on, you'll start to notice that dairy is absent from places you'd anticipate finding it, such as in wine, chicken tenders, or seasoning packages.
3. Plan where you can spend more
Eating dairy-free need not be unpleasant. It is truly edible sometimes! Finding your interests is the key.
 If you enjoy the phony cheese and have the money for it, go for it.
Read also: What to do with leftover breast milk:12 creative ideas that will interest you
4. Have a breastfeeding support system
Nothing is more frustrating than having people you care about to make fun of your decision to give up dairy so you can nurse your child. 
Or having relatives who simply don't comprehend that, yes, even a little butter is a problem, and no, you cannot have my special cookies.
Signs of food allergies in new baby 
The following are signs of food allergies in newborns and it is very important as a newborn that you watch and keep track of your diet to be able to detect these signs on time. They include
Baby's stools may contain blood.

Constant runny nose and "gunky" (that's a medical phrase) nose

bad growth

Acid reflux signs

Wheezing

A skin rash

poor nutrition
How long must dairy be avoided?
When to first start breastfeeding while avoiding dairy is always a very big query for breastfeeding mothers. 
In general, milk intolerance in infants rarely persists for longer than a year.
Soot is advisable you wait for a  year before introducing your baby to solid foods directly. 
Read also: Is Hollandia yogurt good for a pregnant woman? | You have to know this as a pregnant woman that likes yogurt
Take away 
Keeping track of your diet is very essential as a breastfeeding mother because this will help detect cases of diet and dairy intolerance early.
And when you've decided to go off a dairy product, have in mind that it will take 2 weeks to eliminate signs of lactose intolerance. 
So also be mindful and always watch out for any abnormal behavior by your baby and seek to know the solution.