For a high quality of life, sexual and reproductive health is essential. Gynecology is a branch of medicine that prioritizes the well-being and standard of living of women.
The amount of energy you have during the day and even your mood might be affected by reproductive issues. 
Gynecologists concentrate on treating illnesses that affect women and preventing common illnesses in women through awareness campaigns and exams.
Moreover, did you know that one of a woman's life's most fulfilling events is giving birth.?
Therefore, it only makes sense that you would want to benefit from the experience and highly skilled skills of a doctor who specializes in prenatal care and delivery, specifically an obstetrician, to have the greatest pregnancy possible.
So in this article, we are going to look at the various types of subspecialties of obstetrics and gynecology.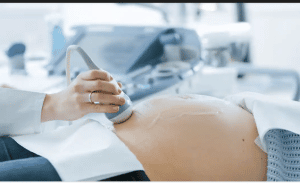 Boarded Subspecialties
There are several subspecialties in obstetrics and gynecology recognized by the American Board of Obstetrics and Gynecology (ABOG). 
 American Board of Obstetrics and Gynecology administers certification exams for each subspecialty. 
An Obstetrician and Gynecologist may be certified in one or more areas. 
Additionally,  Obstetrician/Gynecologist may pursue outside opportunities within specialties not recognized by the American Board of Obstetrics and Gynecology.
Read also: 8 Best Sleeping Underwear 2022 (Women)
These boarded subspecialties include:
1. Critical Care Medicine:
You will become a specialist in critically ill and injured patient diagnosis, care, and support.
2. Complex Family Planning:
Through training in clinical treatment, research, and education, you will learn how to provide abortion and contraception care to patients with complex medical conditions and develop into a leader in the family planning industry.
3. Female Pelvic Medicine and Reconstructive Surgery:
 You will learn how to use surgery, cystoscopy, and urodynamics to treat genitourinary system diseases 
4. Gynecologic Oncology:
Through surgery, chemotherapy, and palliative care, you will learn how to manage and treat malignancies of the reproductive system.
5. Hospice and Palliative Medicine:
In an interdisciplinary context, you will learn how to lessen and prevent the agony endured by patients with terminal illnesses
6. Maternal-Fetal Medicine:
Using methods like obstetric ultrasonography and other fetal procedures, you will learn to treat both common and high-risk obstetrical situations.
7. Reproductive Endocrinology and Infertility:
Using methods like laparoscopic surgery and in vitro fertilization, you will learn how to handle hormonal and reproductive issues.
Non-Boarded Subspecialties 
1. Menopausal and Geriatric Gynecology:
Menopausal and geriatric gynecology provides instruction in the management of both common and difficult health conditions in elderly and menopausal populations.
2. Minimally Invasive Gynecologic Surgery:
They offer Training in endoscopic surgery, including operative laparoscopy, operative hysteroscopy, and robotics, which is available through minimally invasive gynecologic surgery.
3. Pediatric and Adolescent Gynecology: 
They provide training for dealing with both common and difficult health conditions in children and adolescents.
Types of Obstetrician/Gynecologists
Did you know that you have a variety of options when it comes to choosing the kind of obstetric healthcare provider that best suits your demands and medical requirements?
An Obstetrician/Gynecologist (OB/GYN) is a doctor who has finished four years of resident training in the specialized area of obstetrics and gynecology after graduating from medical school. 
Adult women of all ages, including those who are pregnant and giving birth, can receive care from an Obstetrician/Gynecologist.
The various types of Obstetrician/Gynecologists include :
1. Urogynecologist:
A Urogynecologist has completed a four-year residency in obstetrics and gynecology after graduating from medical school. 
Following residency, more surgical training is pursued to gain proficiency in diagnosing and treating pelvic floor disorders in female patients.  
Both reconstructive surgery and nonsurgical methods are used by urogynecologists to treat pelvic floor issues.
2. Maternal Fetal Medicine Specialist (MFM):
After completing further training, usually lasting three years, an Obstetrician/Gynecologist who specializes in managing high-risk pregnancies is known as a maternal fetal medicine specialist physician. 
A Maternal Fetal Medicine Specialist doctor, who is specially trained to manage difficult procedures like amniocentesis and intricate ultrasounds, frequently serves as a consultant to your Obstetrician/Gynecologist, who is your primary physician and handles your birth. Women who are diabetic throughout pregnancy, those carrying twins, or those with a severe medical history may need a Maternal Fetal Medicine Specialist. 
After completing further training, usually lasting three years, an Obstetrician/Gynecologist who specializes in managing high-risk pregnancies is known as a Maternal Fetal Medicine Specialist physician. 
Your Obstetrician/Gynecologist, who is specially educated to perform complicated procedures like amniocentesis and thorough ultrasounds, frequently consults with a Maternal Fetal Medicine Specialist practitioner.
Read also: How do women feel if sperm enters their bodies? 6 ways to know sperm has entered your body
3. Gynecologic Oncologist:
A clinical fellowship and a four-year residency are prerequisites for becoming a gynecologic oncologist. 
Gynecologic oncologists learn the surgical techniques necessary for treating tumors of the reproductive system during their two to four-year residency. 
The surgical specialties include gastrointestinal, radical pelvic, and urological surgery.
4. A Family Practice Physician
Family practice physicians are medical professionals who have completed an additional three years of study in this field after graduating from medical school. Some family practice doctors offer prenatal care and attend deliveries in addition to providing primary care for patients of all ages. 
This is because they have further obstetrics training after completing their residency.
5. Reproductive Endocrinologist:
Men may occasionally be among the patients of a reproductive endocrinologist who treats reproductive diseases, particularly infertility. 
These experts must complete a two- to three-year clinical fellowship in reproductive endocrinology in addition to meeting the same educational and medical standards as an OB/GYN. 
A reproductive endocrinologist has received training in the management of hormonal imbalances, menopause, miscarriage, infertility, and menstrual irregularities.
6. A Midwife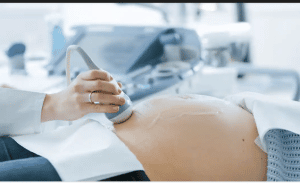 A midwife is a specifically educated healthcare provider who provides prenatal, labor, and postpartum care for healthy (low-risk) mothers and newborns. Registered nurses who have completed an accredited nurse-midwifery education program are certified nurse-midwives (CNMs). 
To decide whether you should choose to see a midwife for your pregnancy, she will first ask you about your medical history. Additionally, if a problem develops throughout your pregnancy, the midwife would probably refer you to a doctor for advice or to switch over to their consultant for consultations and transfer of care.
We are sorry that this post was not useful for you!
Let us improve this post!
Tell us how we can improve this post?