As humans, our knees and knuckles are usually a little bit darker than their overall skin tone, although, for some people, this difference is more noticeable.
This may be brought on by whitening skincare products, genes, frequent contact and activity, excessive dryness, a buildup of dead skin cells, and harsh and abrasive washing detergents.
You don't need to worry if one of these causes is to blame for your dark knuckles because there are treatments that can quickly remove the discolouration.
When you are out in public and you know that you will probably be engaged in tasks that need the use of your hands, having visibly black knuckles might reduce your self-esteem.
You might also want to reciprocate a handshake and the other person concludes that you've bleached.
Below are lists of creams for dark knuckles
Read Also: JRA Foundation Face Cream Review
1. Bismid Dark Knuckles Removal Cream
There have been several great comments about this product's efficiency. The affected areas may include your dark knuckles, hands, knees, or feet.
To use, simply rub and massage the Bismid Cream on the affected areas, leaving it on overnight before washing it off in the morning. Now you can achieve the uniform complexion you've always craved.
The moisturizing qualities of this cream are enhanced by the addition of potent natural substances that lighten stubbornly dark knuckles and harmonize the user's body tone.
Dead skin cells on the skin's surface are removed by the exfoliating components in the Bismid Dark Removal lotion.
2. Advanced Clinicals Vitamin
Another worthy addition to the list of creams for lightening dark knuckles is Advanced clinical vitamin.
This serum's main component, Vitamin C, offers your skin a uniformly toned appearance and maintains its moisture.
Additionally, it contains ferulic acid, which imparts a homogeneous body complexion and a young glow to your skin.
3. Ambi Fade Cream
The most common ingredient for removing black spots from your elbows, knuckles, and other parts of your skin is hydroquinone, which is a component in Ambi Fade Cream.
This product can help your skin retain an even skin tone when used in conjunction with a sunscreen that has a high Ultraviolet protection factor.
4. EnaSkin Dark Spot Corrector
Enaskin Dark Spot Corrector is gluten-free and suited for all skin types. According to comments from previous customers who said it was very effective at removing dark spots on their skin and knuckles, it is widely recommended.
Kojic acid

Salicylic acid

Lactic acid; and

Morinda citrifolia extract; are the active ingredients in EnaSkin Dark Spot Corrector, which works as a good skin anti-irritant and aids in the removal of hyperpigmentation around your knuckles.
Read Also: K Brothers Shower Gel Review | Everything you should know
5. Amlactin Alpha-Hydroxy Body Lotion
Alpha hydroxy acid, a potent acid found in amlactin, eliminates dead skin cells and renews the epidermis.
Additionally, it contains lactic acid, a mild exfoliant that aids in removing dry, rough skin. It rapidly smoothens, moisturizes, and accelerates skin rejuvenation, which takes away the look of dark knuckles.
This is a dermatologist-tested, clinically effective remedy for dark spots and discolouration that is backed by research.
Therefore, the only thing you need to do to lighten stubbornly dark knuckles is to routinely apply this lotion to the area.
6. Medix 5.5 Vitamin C
Medix 5.5 Vitamin C contains turmeric, which is a well-known natural ingredient for whitening skin and treating discolouration and dark spots. It is chemical free and acts as an antioxidant. It contains; 
Vitamin C

 Ferulic acid

Aloe Vera

Shea Butter

Rosemary, and more.
7. Palmer's Skin Success Anti-dark spot Fade Cream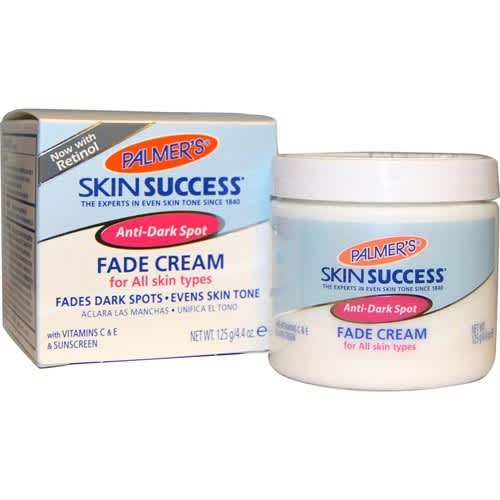 Palmer's Skin Success Anti-dark Spot Fade Cream  is designed to alleviate discolouration while keeping your skin nourished.
It evens out the dark spot areas and balances your skin's tone with Dongyi fungus extracts. It contains Niacinamide, which is why consumers strongly regard it as a dark knuckle remover.
It also contains Vitamin C and that's why it nourishes the skin while keeping it moisturized and gradually brightening your complexion.
8. AsaVea Dark Spot Cream
It is one of the greatest products to have in your bag because it is gentle enough for sensitive skin, has a pleasant scent, and is of good consistency. 
The product is suitable for lightening darker knuckles, underarms, neck, knees, elbows, nipples, and other reddish areas, according to user reviews.
9. Yellow Peeling Oil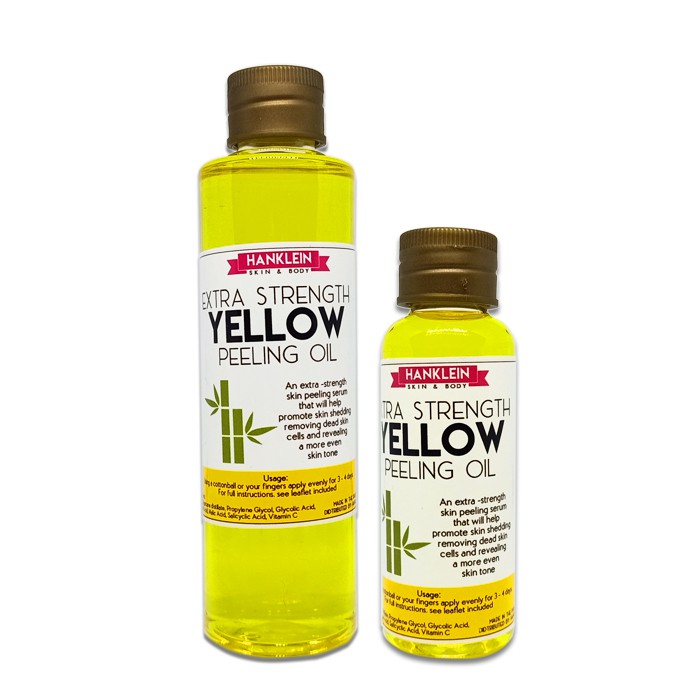 It displays skin and enhances it by removing dead and dull skin. It has lactic and glycolic acids, two of the most powerful exfoliants, which are used to cure dark knuckle pigmentation. The yellow peeling oil makes the skin sharp and glowing.
10. Olivera Cream Spot Corrector
A good knuckles cream is Olivera cream spot corrector, which lightens skin tone and removes obstinate dark spots, markings, sunburns, freckles, pimples, acne scars, age spots, wrinkles, and blemishes from the body.
Where To Buy Dark Knuckles Cream:
You can buy the original of these creams from trusted vendors either on Jumia or on Konga.
Read Also: Egg Yolk Cream Review 2022 | Nothing But The Truth
Conclusion
Even while we are aware that having really black knuckles might be humiliating, you shouldn't let this affect how you feel about yourself.
Work on your confidence while you search for the ideal treatment. Even if you discover the ideal product today, you must still practice consistency before you begin to see improvements. So don't allow having black knuckles to make you feel inferior.
Those who read the whole article will get a nice tip from me. So, good job if you're still here.
Always use sunscreen after using a dark knuckle treatment cream, is the advice. Sunlight and dangerous UV rays may cause more skin damage, which sunscreen can assist to reduce.