Aloe vera, often dubbed as the "plant of immortality," has been cherished for centuries for its miraculous properties. It's often used as a soothing balm for sunburned skin, a healer of wounds, and a hydrating extract. But when it comes to your hair, does this green gem deliver its promises without any consequences or side effects? 
Well, aloe vera, with all its wonderful qualities, isn't exempted from having some set back too – yes, you read that right. As much as it can work wonders for your hair, it has its own set of side effects that you need to be fully aware of. After all, even the most natural remedies can have their downsides.
In this guide, we'll uncover the secrets of aloe vera, exploring how it interacts with your hair, the potential benefits it offers, and yes, those annoying side effects of Aloe Vera on hair that often get overshadowed by the hype. We'll break it down into bite-sized pieces, so you can be able to figure out whether or not aloe vera is your hair's new best friend or an enemy in disguise.
What is Aloe Vera?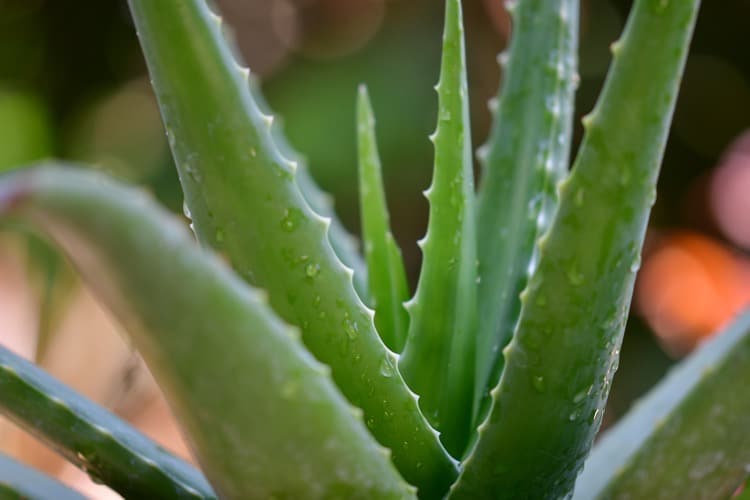 Aloe vera is a succulent plant that belongs to the Asphodelaceae family. It has been used for centuries in traditional medicine across various cultures, thanks to its numerous health and beauty benefits. This wonder plant is characterized by thick, fleshy leaves that contain a gel-like substance in it. 
Read Also: Co Wash for Straight Hair: Everything You Need to Know
The gel extracted from the aloe vera plant contains over 75 beneficial compounds, including vitamins, minerals, enzymes, amino acids, and antioxidants. These components work together to provide nourishment and hydration to not only our skin but also our hair.
What are the Benefits of Aloe Vera on Hair?
Here are eight ways in which aloe vera can work wonders on your hair:
Moisturizing Properties

: Aloe vera is an excellent natural moisturizer that helps hydrate the scalp and strands of hair, reducing dryness and promoting overall hair health.

Soothes the scalp

: If you suffer from an itchy or irritated scalp, aloe vera's cooling properties can provide relief and reduce inflammation.

Stimulates hair growth

: The enzymes present in the gel promote cell regeneration on the scalp while improving blood circulation. This encourages healthy hair growth and may even help combat issues like excessive shedding or thinning.

Reduces dandruff

: Aloe vera possesses anti-fungal properties that combat dandruff-causing yeast on the scalp, helping to eliminate flakes.

Strengthens hair strands

: With its rich nutrient profile containing vitamins A, C, and E along with minerals like iron and zinc, aloe vera strengthens individual strands of hair from root to tip.

Improves shine

: By forming a protective layer around each strand of hair, aloe vera helps retain moisture and boosts natural luster for shiny hairs.

Conditions deeply

: Aloe vera's gel-like consistency allows it to penetrate deep into the hair shafts, providing nourishment from within while sealing cuticles for smoother texture.

Improves elasticity

: Regular application of aloe vera can enhance the flexibility of your strands by improving their elasticity; this reduces breakage and promotes a healthier-looking hair.
Understanding the Factors Influencing Side Effects Related to Using Aloe Vera on Your Hair
When it comes to using aloe vera on your hair, it's important to consider several factors that can influence the potential side effects. Understanding these factors can help you use aloe vera safely and effectively. Here are some of them listed below;
Quality of the product

: The quality of the aloe vera gel or juice you use can greatly impact its effects on your hair. It's important to choose high-quality, pure aloe vera products without any added chemicals or artificial ingredients.

Concentration of aloe vera

: Applying undiluted or highly concentrated aloe vera gel directly onto the scalp may increase the likelihood of adverse reactions. It's recommended to dilute the gel with water or mix it with other ingredients before applying it to your hair if you notice any reaction.

Sensitivity or allergies

: Some individuals may have allergic reactions or sensitivities to aloe vera. It's essential to do patch tests before applying it all over your scalp and hair to ensure you don't have any adverse reactions.

Scalp condition

: If you already have pre-existing scalp conditions such as psoriasis or eczema, using aloe vera may make your scalp more prone to irritation and inflammation.  

Frequency of use

: Using aloe vera too frequently on your hair can lead to excessive dryness or oiliness, depending on individual factors like scalp type and natural oil production levels.

Mixing with other products

: Combining different treatments or products with aloe vera might alter its properties and result in unexpected outcomes for some individuals.

Improper usage and overuse

: If you apply too much gel or leave it on for an extended period, it could lead to dryness or scalp irritation. Using excessive heat while applying or drying your hair after using aloe vera may also exacerbate these issues.
By considering these factors and taking necessary precautions, you can minimize the chances of experiencing any negative side effects related to using aloe vera on your hair!
What are the Possible Side Effects of Aloe Vera on Hair?
Even though aloe vera is generally safe to use on hair, it's important to be aware of the potential side effects that some individuals may experience. Although these side effects are usually mild and temporary, it's still essential to know what they are.
Some people may have an allergic reaction to aloe vera, resulting in redness, itching, or swelling of the scalp. If you notice these symptoms after using aloe vera on your hair, discontinue use immediately and consult a healthcare professional.
A common side effect of aloe vera is dryness. This can occur if the gel does not properly moisturising your hair or if you're using too much without adequate hydration afterwards. To prevent dryness, make sure to follow up with a hydrating conditioner or oil treatment.
On the flip side, some individuals may find that their hair becomes excessively oily after using aloe vera. This could be due to an overproduction of sebum or improper rinsing techniques. Adjusting the amount of product used and ensuring thorough rinsing can help alleviate this issue.
A small percentage of people may experience scalp irritation when using aloe vera on their hair. This could manifest as itching, burning sensations, or even flaking skin. If you encounter any discomfort, stop using aloe vera immediately and seek advice from your dermatologist.
Remember that everyone's hair reacts differently to various products and ingredients like aloe vera; what works best for one person might not work for another! It's always best to do patch tests before applying large amounts all over your scalp.
Best Practices for Using Aloe Vera on Hair to Minimize Side Effects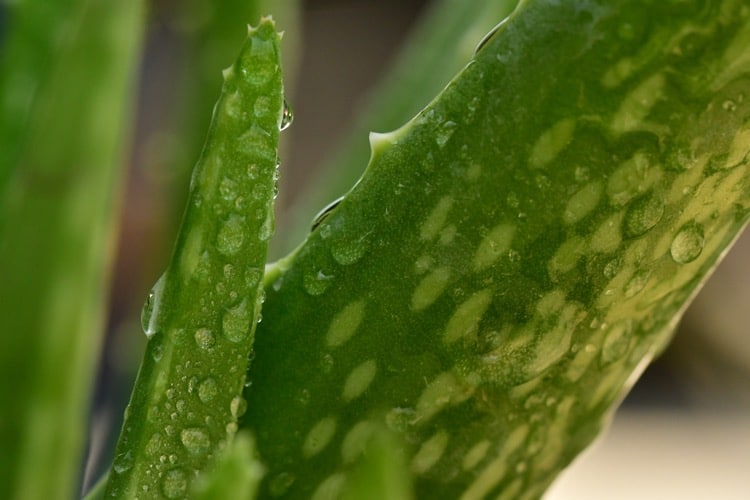 To ensure a safe and beneficial experience when it comes to using aloe vera on your hair, it's important to take some precautions that can help minimize any potential side effects. Here are some best practices to keep in mind:
Read Also: How to Straighten Hair Without Damaging It: Your Ultimate Guide
Patch Test

: Before applying aloe vera gel all over your scalp, it's always wise to do a patch test first. Apply a small amount of the gel on a small area of your skin and wait for 24 hours to see if you have any adverse reactions.

Choose Pure Aloe Vera Gel

: Opt for organic and pure aloe vera gel without added chemicals or artificial fragrances. This ensures that you're getting the most natural and potent form of aloe vera.

Dilute with Carrier Oils

: If you find that pure aloe vera gel is too strong for your scalp or hair, consider diluting it with carrier oils like coconut oil or almond oil. This can help reduce any potential dryness or irritation.

Limit Frequency

: While regular use of aloe vera on hair is generally safe, excessive application may lead to product buildup or greasiness. It's best not to apply it daily unless recommended by an expert.

Rinse Properly

: After each application of aloe vera gel, make sure to rinse thoroughly with lukewarm water. Leaving residue behind can cause itchiness or flakiness over time.
FAQs About Using Aloe Vera on Hair
Aloe vera is known for its moisturizing properties, but there have been cases where it can cause dryness or oiliness depending on the individual's hair type and how it is used. Some people may find that aloe vera leaves their hair feeling dry, while others might experience excessive oiliness. However, these side effects are not common and usually occur when.....
Read More »
To prevent dryness caused by aloe vera, make sure to use it in moderation and always rinse it out thoroughly after application. If you experience oiliness, try using less aloe vera gel or dilute it with water before applying it to your hair. Additionally, using a clarifying shampoo once in a while can help remove any buildup that may contribute.....
Read More »
Yes, aloe vera can be used alongside other hair treatments and products. It is safe to combine aloe vera with oils like coconut oil or argan oil for added nourishment. However, if you are using medicated shampoos or prescription treatments for scalp conditions, consult with your dermatologist before incorporating aloe vera into your routine.
The frequency of applying aloe vera will depend on your specific needs and preferences. For most people, applying pure fresh gel from an aloe plant 2-3 times per week should suffice. However, individuals with drier scalps may benefit from more frequent applications while those prone to oily scalps might prefer less frequent usage.
If you have pre-existing scalp conditions, it's important to approach the use of aloe vera on your hair with caution. While aloe vera can be beneficial for many individuals, those with sensitive scalps or specific conditions like psoriasis or eczema should consult their dermatologist before using it. The active enzymes in aloe vera may cause irritation or allergic reactions in.....
Read More »
Diluting aloe vera is not always necessary but can be beneficial depending on your hair and scalp type. For individuals with dry or brittle hair, diluting a small amount of pure aloe vera gel with water can help prevent further drying out of the hair strands. However, those with oily hair may find that applying undiluted aloe vera directly to.....
Read More »
Yes! One great thing about aloe vera is its versatility. It works well for all types of hair - whether you have straight, wavy, curly, or coily hair. A gentle and natural ingredient like this has the ability to nourish and hydrate any type of hair without causing excessive buildup or weighing down strands.
If you experience any adverse reactions after using aloe vera on your hair such as severe itching, redness, swelling, or increased hair loss; it's essential to seek professional advice promptly. Your dermatologist can assess your condition and provide personalized guidance based on your specific needs.
Final Verdict
In the end, it's clear that aloe vera does offers numerous benefits for our hair. From promoting hair growth to reducing dandruff and soothing an irritated scalp, this natural ingredient has proven its worth in the world of hair care.
However, amidst all of its benefit, it's important to be aware of some potential side effects that may occur when using aloe vera on your hair. We've listed some it above and don't worry, they rarely occur most especially if you are not using aloe vera frequently. 
If you find yourself facing any of these issues listed above, make sure they're properly managed by taking proper precautions and seeking professional guidance when needed or by stopping its usage altogether.